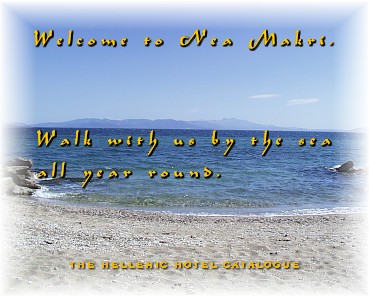 We welcome you to Nea Makri, the seaside suburb of Athens, aproximately 12km north of Rafina port. Nea Makri also has a small port for yaghts and fishing caiques. By the seaside there are many hotels, fish taverns and cafes, overlooking the Aegean and the south of Evya peninsula.
Nea Makri is easily accessible either from Rafina or from Penteli mountain. The road condition is very good and both roads have an excellent view.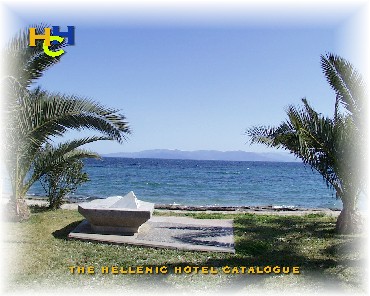 The Community of Nea Makri has constructed along the coastline many sitting places among palm trees with a clear view to the sea. You can sit there and enjoy the sun even during winter, since the climate of the area is mild and sunshine is a very common weather condition.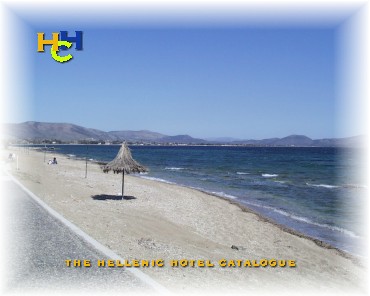 You will find many people swimming there during winter time. If you are not so brave don't try it, just take a walk like most people do. There is a road constructed of small stones along the coastline, inaccessible by car, for pedestrians only, where you can walk safely. It starts from Nea Makri and ends to Schinias Beach, it covers a distance of approximately 6km.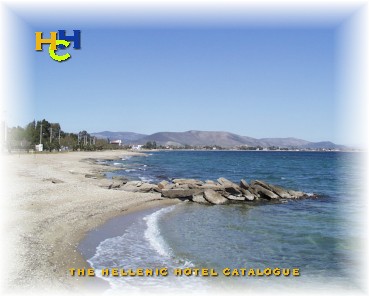 If you get hungry while walking, do not worry, you have many options. there are many fish taverns in the area but we will show you our favorite:
Avra Fish Restaurant is of unique quality. But that is not all. It is located at the beggining of the stone road so all you have to do is leave your car there, take a walk and then enjoy the fresh fish under the sun with some ouzo or white wine. We promise you you won't forget the view and the service.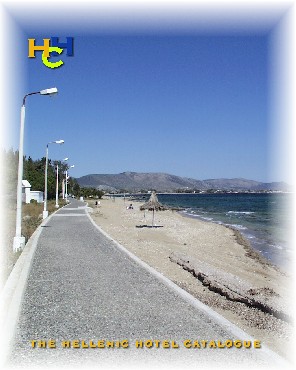 Nea Makri is one of the most unspoiled suburbs of Athens. You will love every minute you spend there.
Pictures taken on 11 March 2000.
copyrightę1998 - Most recent update : 11/03/2000
The site is designed and hosted by K.A.net

| | |
| --- | --- |
| For more information contact us | |