---------VG TRAVEL CLUB PRESENTS YOU VACATION-GREECE.COM---------

---------YOUR TRAVEL GUIDE IN GREECE AND THE GREEK ISLANDS---------
NIGHTLIFE
Naxos island nightlife is exciting and there are many bar-cafe in Naxos Town, Agios Prokopis and Agia Anna. You can choose between a quiet evening and a wild one, depending on your mood. Here is what we've visited and we propose without hesitating for a moment:
---
Veggera
COCTAIL BAR
Chora-Naxos
Veggera is a must in the island's nightlife. The romantic garden,
the excellent decorated stone walls of the bar and the excellent music
turn each summer night to a wild party.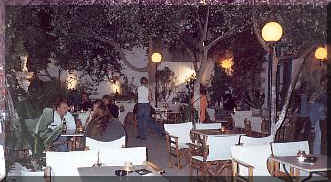 ---
PUB-CAFE KARMA
NAXOS TOWN (PARALIA)
Karma pub-cafe is situated in the middle of the port. Its magnificent view over the port makes Karma one of the best places to be.

It is uniquelly decorated, combining stone and wood. The soft candle light gives a romantic atmosphere.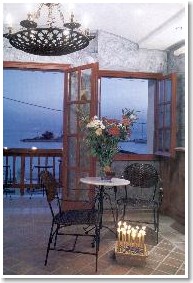 BACK TO CYCLADES / NAXOS ISLAND HOTELS
VG - Travel Club - Agiou Tryfona 15, 152 36, Palaia Penteli, Athens, GREECE

Tel: +30210-8047244, +30210-8104389, Fax: +30210-6131148, e-mail: greece@vacation-greece.com